Hi all.
Well, a long time ago my wife and I had a few Vega's, including an "ok" 383 wagon. It wasn't great, but it was nice enough, and a ton of fun.
Well, our son is grown, I'm not getting any younger, and we have had some of the cars I've always wanted.
My buddy just opened a shop and we thought him having a project car would help us all.
That started the search for my Vega. My wife and I are partial to long roofs anyhow. After looking at too many other peoples aborted projects we decided to start fresh. Eventually I found my '72 wagon. We drug it home from Arizona and started the mod. I kind of wanted to build a stock appearing Vega, using GM parts wherever I could, plus better parts where I thought they were warranted.
Here it is after we unloaded it from Arizona.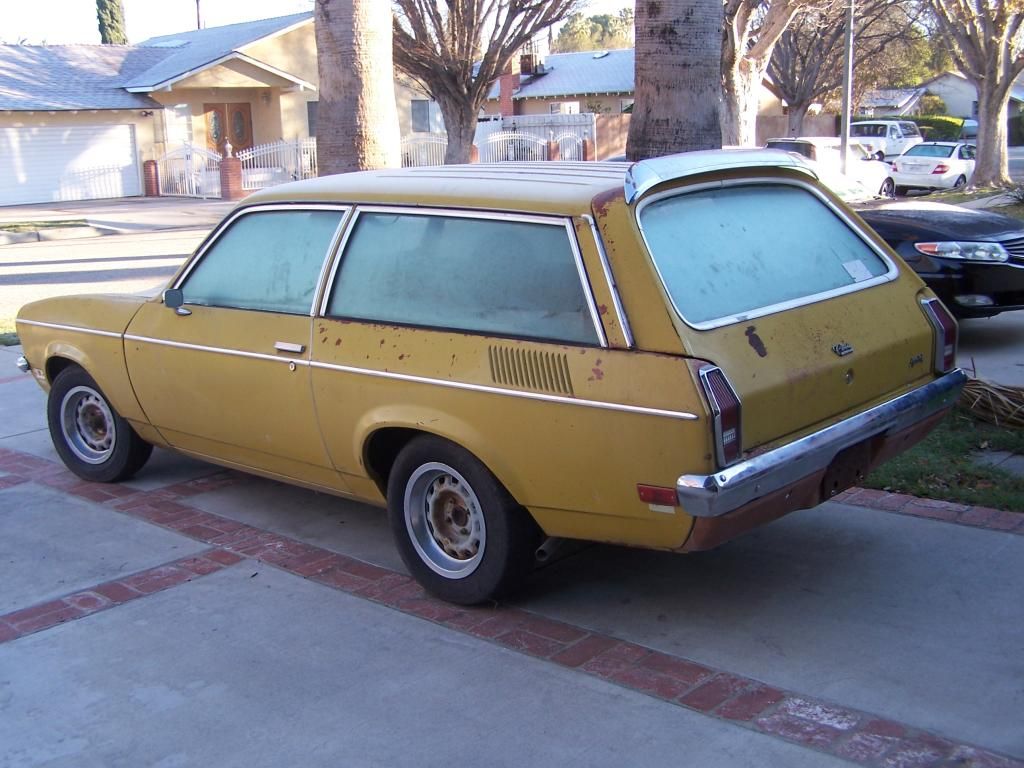 It is all stock, and very rust free, so it looks like a good jumping in spot. I hope the finished product is much better than our old one.