So I had a thread going about possibly finding my first car I bought when I turned 16 while attending High School, a 1973 Light/Powder/baby blue hatchback.
I think I may have found it so this will be about my discovery of what I have bought and is this my old car. I purchased it used in 1980 most likely seems like it was near spring.
It was blue as I mentioned, had chrome "wagon wheels" was 4 speed had air conditioning and the original non sleeved motor with about 72,000 miles on it. I blew the motor up and installed a sleeved short block and had the head shaved and valve work done. I broke the spider gears out of the rear axle doing burnouts etc. I had I think B50-13 tires on the back and traction bars and air shocks so it had the hot rod look but was really slow. I had a hush thrush muffler on it with a pipe coming out the passenger side so it was relatively loud.
In the winter of 1981 I believe it was, I wrecked the car in a snow storm about 1/4 mile from my house. I scrounged the junk yard for some used body pieces to replace the
damaged ones and took them to a friend of mine to paint the car. Of course the baby blue had to go so I settled on Midnight Blue with metal flake and it came out really nice.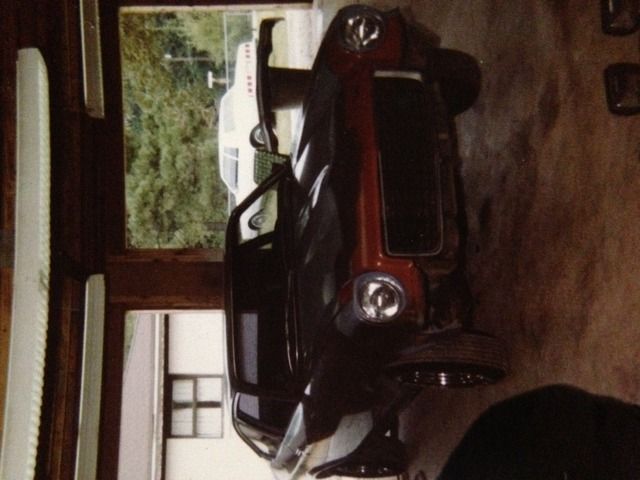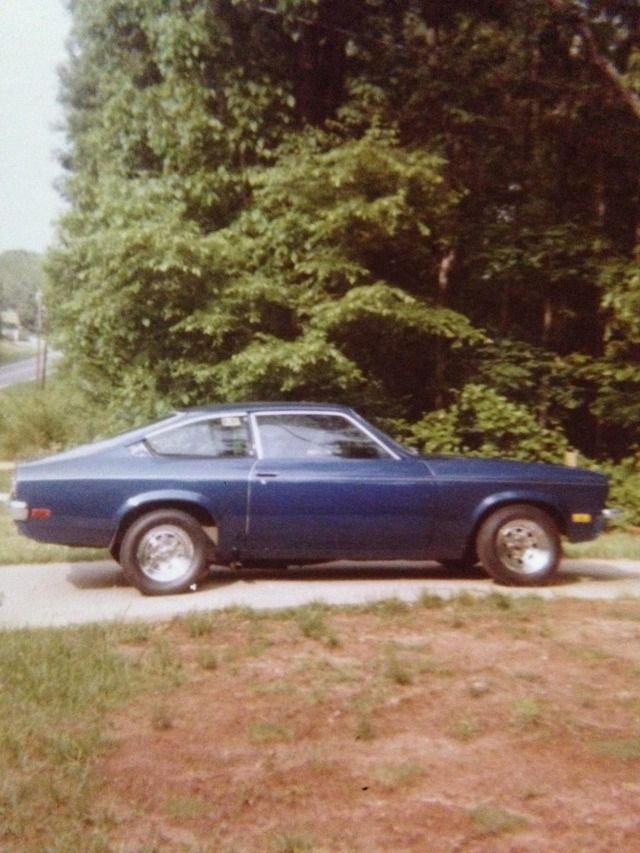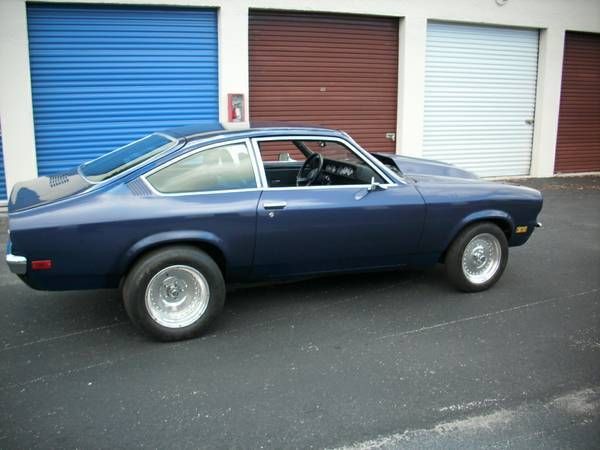 The thing that got me thinking it was my car were the blue dots in the tail lights. I was pretty sure I had done that to my car when I was 16 and sure enough
I found two pictures of my car that you can see the blue dot in the lenses. So I began trying to find out what else this car had in common with my old car.
When I had my car painted we didnt do the door jams they were left light blue and it turns out this car was baby blue and a four speed car and I suspect it had
air conditioning as well. So I bought it and will be fixing it up here and there.