Well i spent some time cleaning off the old brackets from the new rear end. I blasted and primed it and got to working things out for the S10 rear end swap and things are looking good so far! here is what i came up with for locating the new brackets. Its kinda primitive but I feel its gonna work out great I took a thousand measurements and checked for square over and over again I think it's gonna work.
The new 7.5 posi 3.42 S10 rear end from a 2003 Sonoma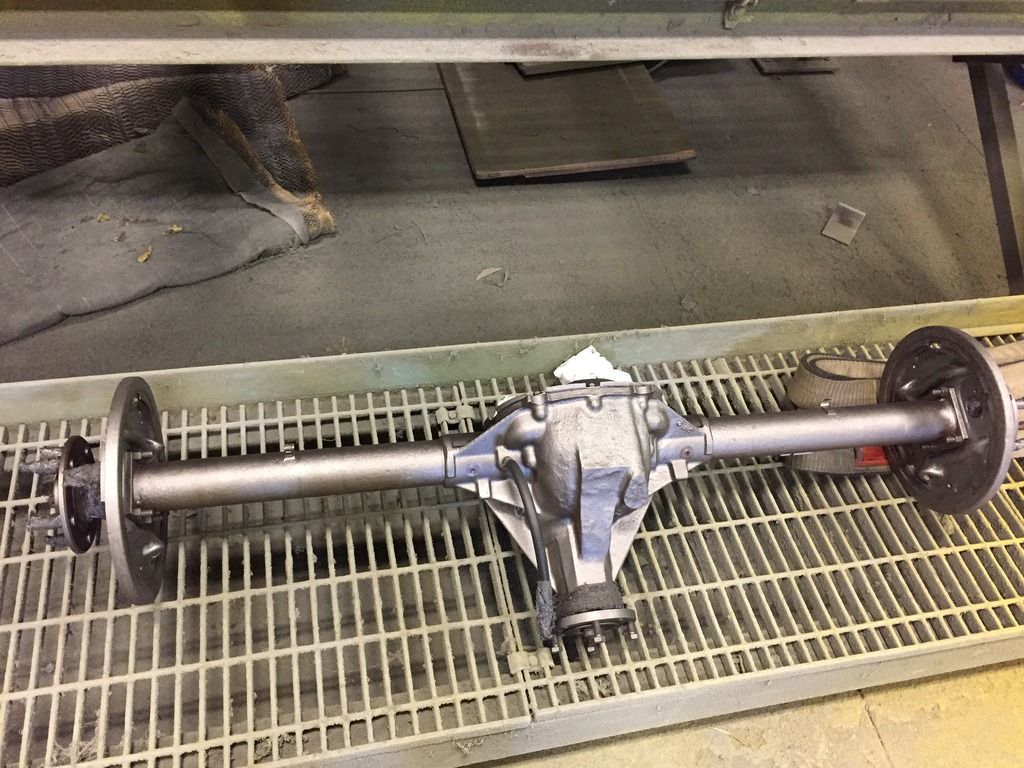 The stock 75 6.5 ? With sway bar..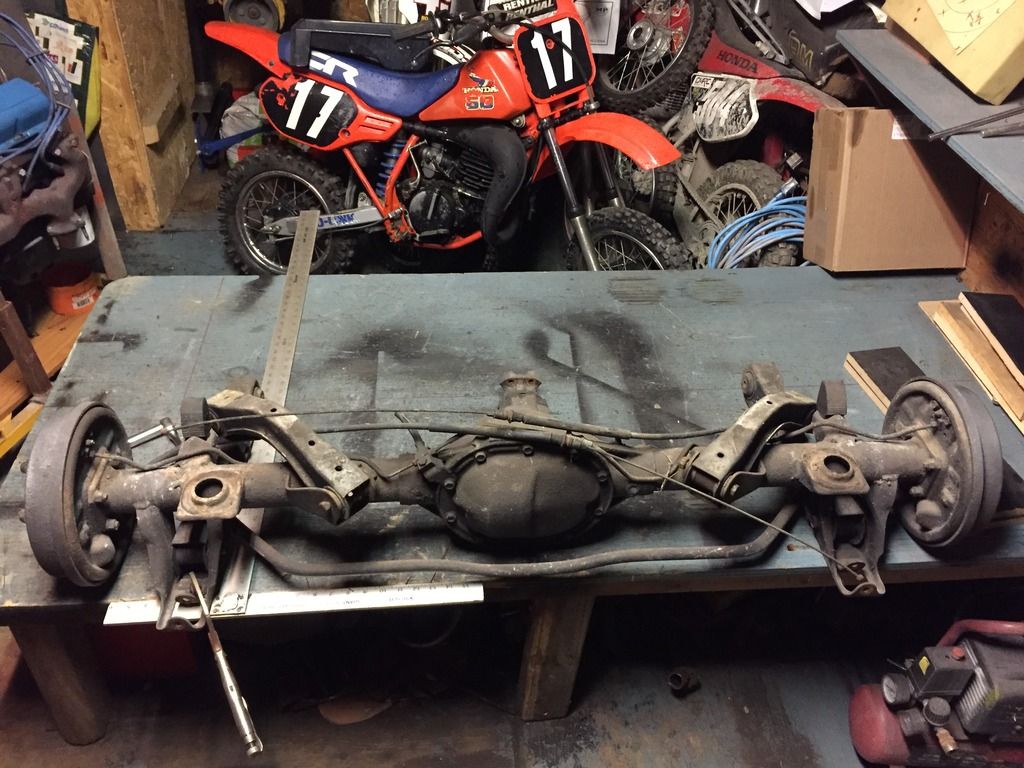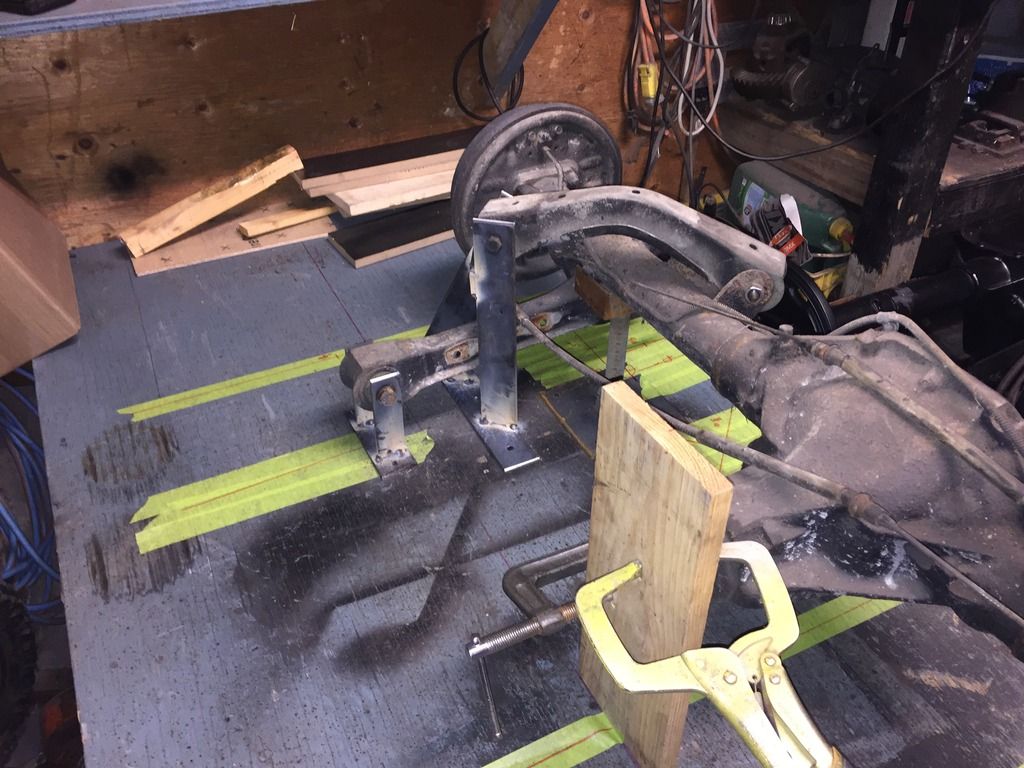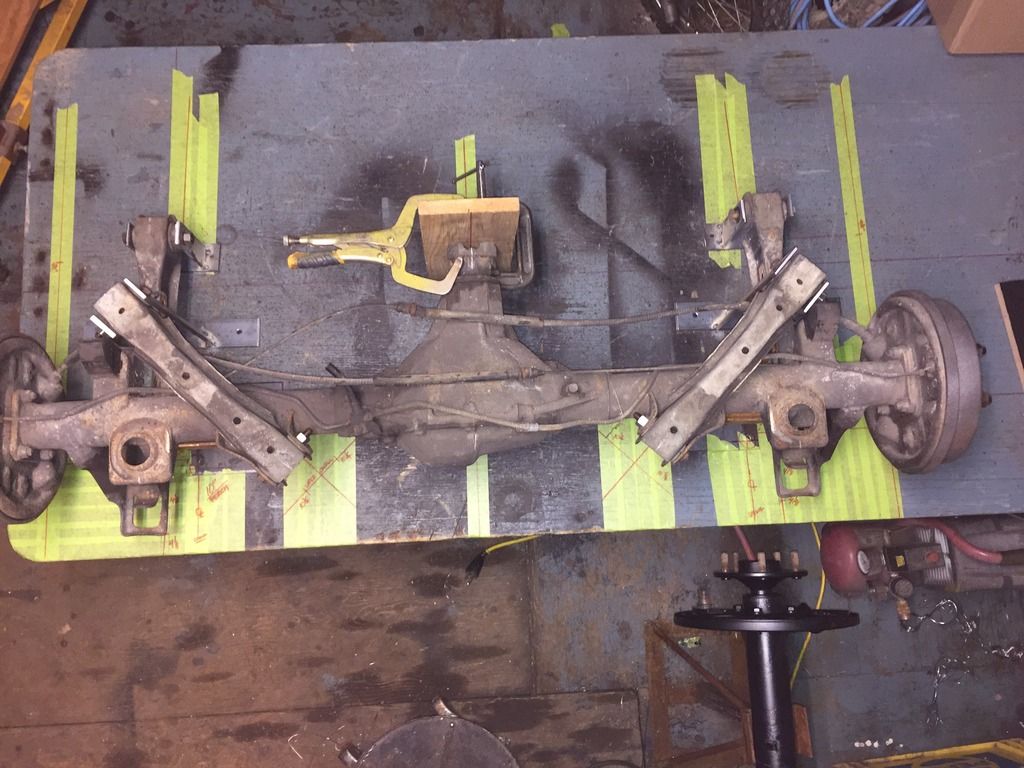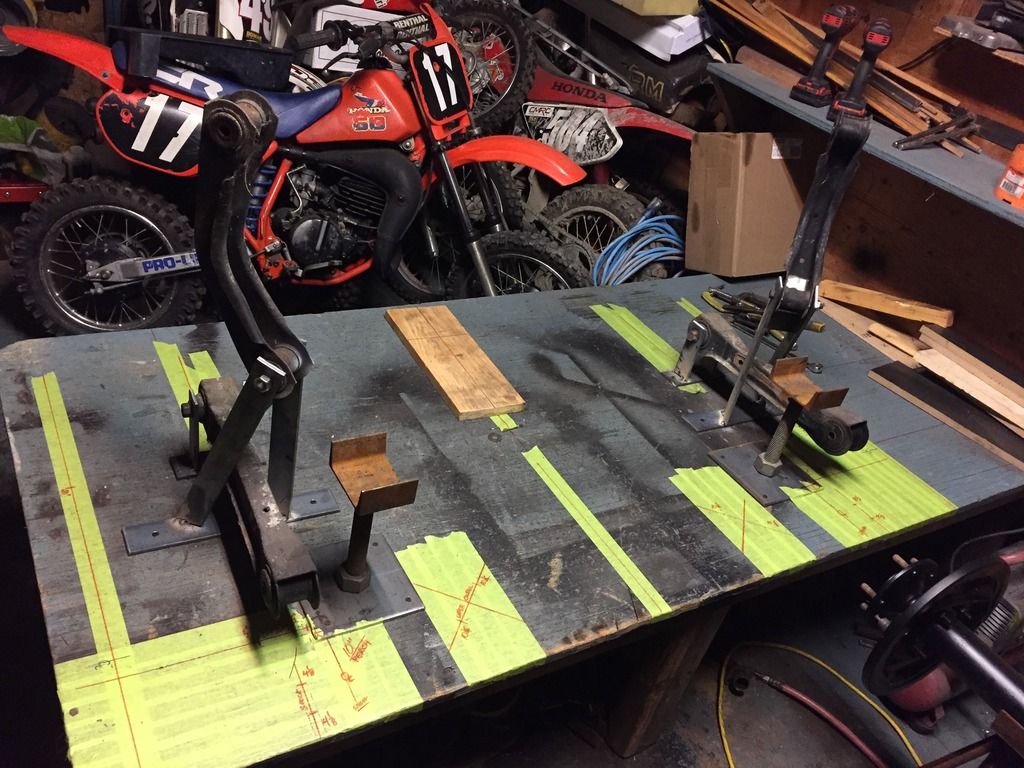 So the plan is to drop the The new one in the jig and Bobs your Uncle!!